SVN | Infinity Commercial Group of Greater St. Louis has 30 years of brokerage experience throughout Missouri and Illinois. SVN | Infinity Commercial Group is a full service commercial real estate company that can help our clients in the regionally and nationally through our SVN global partnership.
Our Brokers are responsible for making sure you purchase, sell or lease a building at the optimal value all while taking in market consideration and client-specific needs. SVN | Infinity always puts their client's interest first and by doing so we have established long-lasting and repeat clientele and partnerships. SVN | Infinity Commercial Group helps clients accumulate wealth.
Our state-of-the-art marketing analysis, as well as our process and experience in the Greater St. Louis area, SVN | Infinity, works to find the perfect location for you and your business! From market trends to booming and potential investment areas, to analysis and external factors, our team at SVN | Infinity prides itself in finding our clients their perfect new location or first investment property. Commercial real estate is our thing and we know St. Louis.
In the end, a good broker will find you an optimal environment that grows your business and brand by attracting and retaining top-tier talent, while delivering increased productivity and reducing operational cost all while providing a competitive advantage.
Our commercial real estate brokerage provides a wide range of services to make your experience as efficient and as profitable as possible. We are a full-service brokerage firm for all of your commercial real estate needs. We take pride in everything we do and our market-leading brokerage services separates us from the rest. Take a look!
Buyer Representation & Tenant Representation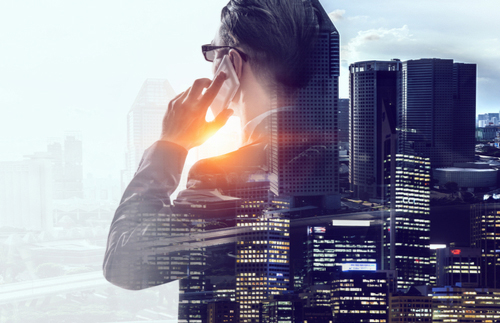 Buyer and tenant representation is a partnership between a commercial real estate broker and a buyer or tenant. SVN | Infinity embraces the latest trends and technology to provide a leading-edge approach for our clients. As your representative, our agent becomes committed to your commercial real estate project. Satisfying and exceeding client's needs is our goal. As a buyer or tenant representative, the fiduciary duty to the buyer or tenant while often the commissions can be paid by the seller/lessor. SVN has built a solid foundation of a vast network of owners, landlords, as well as in-depth knowledge of the representation process. Our experts provide real-time market and need analysis, site-selection, expertly negotiated deal terms and contract. Under tenant representation, even though the fiduciary duty is to the tenant or buyer, typically the owner pays the tenant representation fees. An SVN | Infinity tenant representative will guide you through the commercial real estate process and negotiation, from the comprehensive letter of intent and to the purchase & sale agreement. Continued involvement insurers all negotiated terms are translated to a lease or sale document.
Commercial Leasing & Commercial Selling
SVN | Infinity's highly trained staff are here to help maximize (or reposition) property values by providing long term tenant solutions & strategies for our clients. Our experience combined with skillful negotiating and personalized market approach ensures our clients' success and we exceed expectations. We bring our professional line of commitment to every one of our clients and tailor the best marketing program tailored to our clients' market criteria.
Need to fill your building or looking to sell? Let us maximize the value of your building, if it rents or a certain sale price, by establishing market rents and sales price.
Commercial Real Estate Investment Properties
SVN | Infinity Commercial Group's investment team is spearheaded by industry leader Mark Zvibleman, MBA, J.D., CCIM, an experienced broker who has a complete understanding of the local investment market. As a J.D. and CCIM (Certified Commercial Investment Member), Mark enables his diverse portfolio of clients and potential investment sites to best direct our clients to find exactly what they are looking for. Mark's success with commercial real estate investment in the greater St. Louis area comes with his ability to understand the needs of the client while navigating the depth and complexities of the commercial real estate market. Brokers at SVN | Infinity utilize state of the art technology and tools ranging from CCIM to Costar, our brokerage has the latest programs and tools to provide our clients with a complete understanding of all factors of their new potential investment property.
Commercial Real Estate Investment Services:
Long Term Cash Flow Models
Internal Rate of Return Calculation
Capital Accumulation and Discounted Cash Flow Models
Consulting & Market Analysis
Commercial real estate consulting demands in-depth knowledge of market trends, financial feasibility, and an intricate understanding of the risks and rewards of owning commercial real estate and the rewards and personalized expertise understanding clients' short term and long term goals is an intricate part of what we do. Consulting consists of advising clients on building or investment activities in the market. A good consultant creates a client-centric representation within the real estate market. They deliver strategies and methods to enable clients to achieve their real estate goals along the whole spectrum.
At SVN | Infinity Commercial Group of St. Louis, we want to build a complete picture of exactly what you look to get out of your investments for the long term. Our goal is to ensure that every client makes the optimal long-term hold or sell decisions to maximize wealth.
Through our SVN property management services, tax appeal services, legal services, and brokerage services, we promise that we always to above and beyond and exceed our client's expectations to understand our client's objectives and goals.
Development & Design Build
Finding the perfect existing commercial real estate property may not always be the solution. Commercial real estate development and design build offer alternative solutions to create a more tailored option for you and your business. With industry experience and a strong network throughout the Greater St. Louis Area, SVN | Infinity's ability to construct the perfect team you will need to bring your commercial property development or design build to fruition.
Property Management
As a full service commercial real estate company, SVN | Infinity Commercial Group provides a complete spectrum of property management and operational capabilities. Property managers deal directly with prospects and tenants, saving the property owner money and time, and removing obligations such as marketing, collecting rent, maintenance, operational expenses, and responding to tenant requests and complaints.
Our management experience in property management has shown the results as we can reduce operating expenses, increase income, service tenants, increase property value, and provide ownership with comprehensive reports and recommendations for owners to achieve short and long term goals.
Relocation, Operations Analysis & Space Efficiency
Relocating can be a great way to shake things up and in a good way! Underutilization of space, poor locations, and inconvenient and inefficient space layouts are a leading cause for company disruption and potential economic cost. Paying too much in rent? Not using your space or need more? Let us help analyze your company costs and operations to understand your business and the cost it takes to operate a company including rent. We can help you discover if your company is wasting money on unused space or suffering from a change in value due to its physical location. We will do a complete analysis to assess the pros and cons of finding you a new home or how to better maximize your existing space.
Let's Connect
Let's face it, commercial real estate is all about relationships and we want to get to know you. If you fill out the form on the right, we promise not to damage that relationship with annoying or aggressive sales calls or spam email. In fact, we promise to get to know you and your unique real estate challenges so that we can best serve you. Give us a try, take the first step.