What is a Receiver or Receivership?
A receiver is a court-appointed individual who is granted custodial responsibilities of a property that serves as the collateral for the loan in default. A receiver essentially assumes the responsibilities of the owning property manager and as the owner has authority over operations and management of the property in foreclosure. This authority is granted by the courts to properties in distress.
Why Hire a Receiver
For lenders, commercial loan defaults and protecting the distressed assets often are remedied by one of the following four; Deeds in lieu, Foreclosure, Workout/Note Sale, and Receiverships. Receiverships are becoming a more common solution for properties in default (or technical default on their loan). Receivers are often the most cost-effective and efficient way to handle property in distress and they can often recoup potential lost revenue and rental steam, prepare the property for sale, and use their market experience to list and sell the property.
Benefits of A Receiver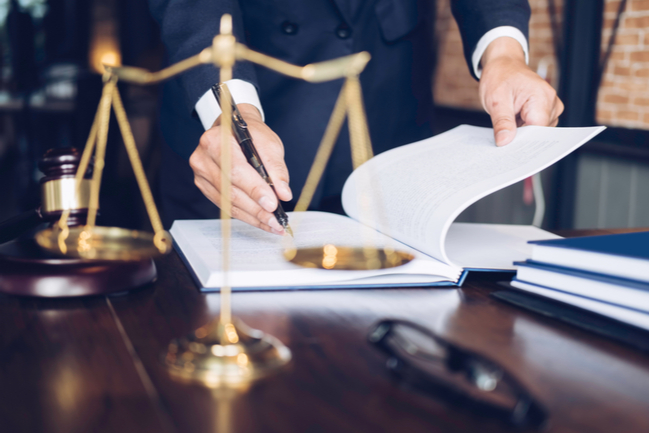 Receivership for commercial real estate is more than just collecting rents throughout the sometimes lengthy foreclosure process. The Great Recession of 2007 did more than just shock the world; it forced countless owners to default on their loans, sending some investors into foreclosure and filing bankruptcy. The default and foreclosure process can take up to 6 months and even longer. The need for innovation and expediting the process is needed. Receivership can be the answer.
A good receiver understands the opportunity of taking on the responsibilities and expectations that go beyond just collecting rent. Maximizing profits, maintaining the property, filling vacancies, marketing to buyers, paying secured and unsecured creditor, and running the property as efficiently and liquidating assets, are all crucial components that require an experienced receiver.
A Receiverships Responsibilities & Role
We have a fiduciary responsibility to do all in our power to turn a profit and further develop the property to prepare it for further sale and acquisition. As an agent of the court, we must have all of our (significant) overseen by a panel of industry experts who aide in the oversight (something) of decision making. As a receiver, the assets are held in custodia legis to preserve and protect the property/asset.
We are neutral. Receivers do not work for the lenders. When a loan goes into default, the lender tends to have prima facie case for the appointment of the receiver, but certain alternative circumstances exist. After the appointment by the court, a receiver has legal possession of the property but does not actually hold the title.
How Receivers Are Paid
Receivers are generally paid on a monthly and our hourly basis. Rates varying for the complexity and size of the project, but typically fall in the range of $200 to $500 per hour. In most situations, there are monthly fixed fees. Ultimately, the courts retain the jurisdiction to approve all fees paid and reserves the right to deny certain fees.
Why Hire SVN | Infinity Commercial & Law Firm to Be Your Receiver
Mark Zvibleman, J.D., CCIM, has managed projects and operating companies with annual cash flows in the millions. Mark has a proven record of stabilizing and selling the court appointed asset. His relationships with most major banks and institutions in Missouri, have allowed Mark to become an experienced receiver.
With over 30 years of practicing law in Missouri and Illinois, Mark knows how to work with the court systems and is often received positively as its aides in the process of the legal components of receivership. As a broker-attorney and successful history as a receiver, Mark bridges numerous gaps that are created from the complexity of foreclosures and bankruptcies. Mark is a great consensus builder.
While the legal process may not be easy, using SVN | Infinity Commercial Group is an easy one for you. Our experience in commercial real estate in the Greater St. Louis Area is unmatched and it is our history with our past clients that will enable us to succeed your expectations. When you hire experience, you hire results.
We go further and beyond expectations. Not only will we provide professional management and other general receiver duties, we will liquidate, clean and organize the physical property. Our history with commercial real estate in Missouri gives us the competitive advantage of having a complete understanding of what it will take to bring the property to market standards in order to get it sold.
SVN | Infinity Commercial Group of Greater St. Louis understands you. We know the importance of finding your business' new home or your next investment property…
We are here to help our clients acquire wealth.
Let us be your broker, give us a call!
(314) 878-0303
Let's Connect
Let's face it, commercial real estate is all about relationships and we want to get to know you. If you fill out the form on the right, we promise not to damage that relationship with annoying or aggressive sales calls or spam email. In fact, we promise to get to know you and your unique real estate challenges so that we can best serve you. Give us a try, take the first step.