Leasing a Commercial Property
Commercial property refers to buildings or land owned and maintained by an individual or business. Commercial leasing or rental properties are when that landlord then in turns rents or leases out part or all of their property to a tenant. Leasing can range from office buildings, warehouses, hotels, retail centers, farmland, and multi-tenant housing. The person leasing the property is often called the landlord and it is common that a landlord hires a property manager to maintain the property, the leases, and other day-to-day operations that are associated with owning property.
A commercial lease can range from a few years to a long-term lease. The type of lease can also change, depending on the agreements set forth between the landlord and tenant.
Leasing Out Your Building or Property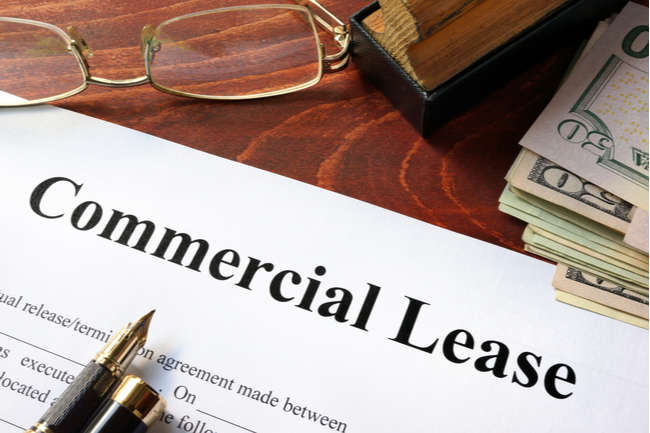 Need to fill your building and not looking to sell? Let us maximize the value of your building, by establishing the highest asking and lease rates. Our thorough understanding of the market as our market analysis will help you to maximize your return on your investment. When leasing industrial or office, retail space, you need a broker who understands commercial real estate and the retail industry. With decades of experience brokering commercial real estate, SVN | Infinity Commercial Group has a deep understanding of the commercial real estate fundamentals. When we take on your property to either sell or lease, we will find you the best solutions that fit exactly what you are looking for.
SVN | Infinity Commercial Group Specializes in the Following:
Industrial Property for Sale/Lease
Medical Office Space for Sale/Lease
Multi-Use Commercial Developments
Multi-Use Property for Sale/Lease
Industrial Buildings for Sale/Lease
Office for Sale/Lease
Retail Space for Sale/Lease
Vacant Commercial Land
Design Build
Hiring Your Own Tenant Broker
As your commercial tenant broker, we represent your interests and make sure your voice is heard. We are a top commercial real estate company and leader in St. Louis because we don't just find a "location" for lease or for sale, we outline our clients wants and needs, while understanding their long-term and short-term. Check out our tenant brokerage page for information on services we provide as your tenant broker.
Different Types of Commercial Leasing Agreements
Commercial leasing is the backbone of the free market and allows for the opportunity for companies to get their footing at the pace of their operations. When it comes to finding the perfect property coupled with the most effective financial commitment, understanding and knowing the different types of commercial leasing agreements is important. Please refer to the following for a general overview of the potential leases you could encounter. Remember, each lease and business agreement is situational and the variety one may experience during their lease may differentiate from the below. That is why it is important to have an experienced commercial real estate agent who knows both sides of the table.
The Main Types of Commercial Leasing
Net Lease
There are 3 variations of a net lease: Triple Net (NNN), Double Net (NN) and Net. A NNN lease holds the tenant responsible for all of the building's operations, including the maintenance fees, building insurance and property taxes. A Double Net, also referred to as "Net Net," has the tenant paying for property taxes and building insurance but no maintenance fees. A Net lease stipulates that the tenant pay a portion, if not all, the buildings operations expenses.
Ground Lease
A ground lease is an agreement in which a tenant is permitted to develop and retain a piece of property as if it was theirs for a period of time. When the ground lease expires, the land and improvements are turned over to the property owner.
Percentage Lease
A percentage lease typically has the tenant paying a base rent with an additional retainer of sorts that required the tenant to pay based off a percentage of their revenue earned. The actual specifics and any stipulations are situational.
Full-Service Lease (Gross Lease)
Landlord assumes all responsibilities and expenses of the building. This includes maintenance fees, insurance, and real estate taxes. As a tenant you are only responsible for the base rent.
Modified Leases
A Modified Gross Lease is where after the first calendar year of the tenants lease, or their base year, they pay a pro-rate share of the buildings operating costs based on the percentage of the building they occupy.
Let's Connect
Let's face it, commercial real estate is all about relationships and we want to get to know you. If you fill out the form on the right, we promise not to damage that relationship with annoying or aggressive sales calls or spam email. In fact, we promise to get to know you and your unique real estate challenges so that we can best serve you. Give us a try, take the first step.