Relocation, Operation Analysis & Space Efficiency
Relocating a Business & Space Efficiency
Relocating can be a great way to shake things up and in a good way! Underutilization of space, poor locations, and inconvenient and inefficient space layouts are a leading cause for company disruption and potential economic cost. Paying too much in rent? Not using your space or need more? Let us help analyze your company costs and operations to understand your business and the cost it takes to operate a company including rent. We can help you discover if your company is wasting money on unused space or suffering from a change in value due to its physical location. We will do a complete analysis to assess the pros & cons of finding you a new home or how to better maximize your existing space.
An SVN | Infinity tenant representative will guide you through the commercial real estate process and negotiation, from the comprehensive letter of intent and to the purchase & sale agreement. Continued involvement insurers all negotiated terms are translated to a lease or sale document.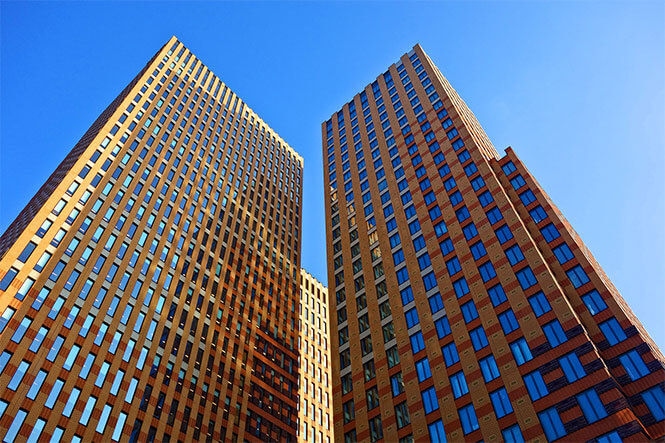 Finding a New Business Building
Relocating does not need to be a hassle. When working with SVN | Infinity Commercial Real Estate, we work hard to find exactly what you are looking for. We like to get a good understanding of your business' operations, your needs, and your potential areas of growth. When we analyze your business, we are able to get a full picture of what your true needs are and the best course of action.
Relocating a Business vs. Reorganizing
Relocating is not always the solution. Space efficiency and inadequate use of existing space is the most common mistake we see clients making. Sometimes it isn't always the space that needs to go, but instead how you are using the space. We like to take a step back and look at your current existing uses for your commercial space and work with you to find alternative uses to maximize your operations.
Relocating Your Business
When it comes to finding your new commercial warehouse or office space, we have you covered! Check out or Brokerage Services to see all that we offer. At SVN | Infinity, we understand the needs and strains on a business. With that being said, we work to find a solution that best fits your demands. When you allow us to analyze your business operations and by providing us with your long-term roadman, we are able to best create a course of action that will guide us to finding the most efficient and best solution for you and your business. If you need help with relocating your business, please feel free to contact us.